Our software products – we develop with your needs in mind
Our clients from all over the world tell us that AppliCad's products are the best specialist roof estimating software there is. This makes us proud, but not complacent.
We work very closely with our clients in the global roofing and construction industry to keep improving and refining our products and our services to you. Our clients provide us with valuable input into our software development to better meet their business needs.
As a result of this close cooperation, AppliCad has actually invented many of the processes that roofers throughout the world now take for granted, which have improved quality, reliability and cost effectiveness, for the benefit of the entire industry.
Use Roof Wizard for all roof and wall systems – commercial or residential
The Roof Wizard products software provides you with a complete suite of tools to handle all your estimating needs in one integrated program:
Roof modelling
Estimating
Presentation in three dimensions for all slopes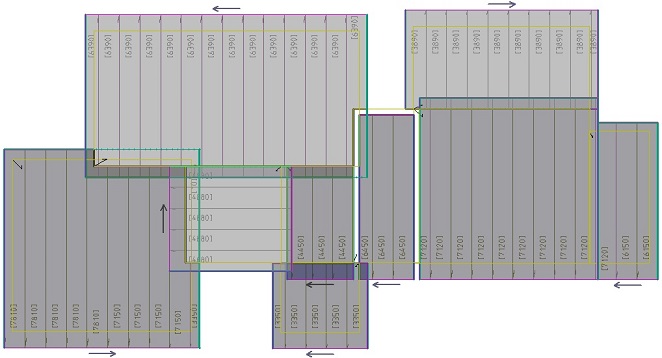 Are you in the metal roofing business…
If you are in the metal roofing business (architectural or structural metal roofing, strip, rib, standing seam, panel or corrugated), look no further. The Roof Wizard is the roof modelling and take-off software for you. The program quantifies all material for a metal roof, and it also optimises the re-use of off-cut material for the roof and the trim. It calculates the labour and prints a complete set of reports including the quotation, order form, dimensioned roof drawing, pay claim form etc, all automatically.
…or are you in the tile or shingle roofing business?
You may need to produce instant bids for complex and simple tile, shingle, slate and metal panel roofs. No problem. The Roof Wizard is brilliant software tailored for you, the roofing professional because it quantifies and costs materials by area or course, as well as the labour required. The software can be used for all types of tiles or shingles, no matter their size or material they are made of.
…or do you need to estimate siding and cladding?
Roof Wizard is the most powerful take-off program for residential siding and commercial cladding. It uses powerful 3D modelling tools to model the walls and to accurately add openings, such as windows and doors, exactly to the building's design plan specifications. It provides full estimating and reporting capabilities for all types of wall cladding or siding materials, as well as a complete cutting list of trim such as door and window trim, internal and external corners, soffit etc. You can also flip lay direction, add any shape opening and modify wall shape to land contour, all with a few mouse clicks.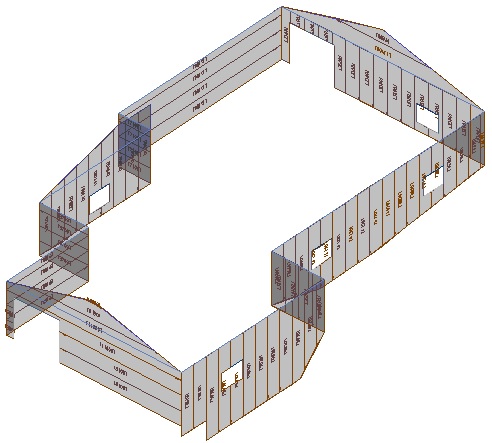 Generate reports and estimates automatically
The Roof Wizard allows you to automatically produce the quotation, material list, order forms, and wall elevation drawings. You can also measure wall areas and wall trim lengths. Nothing will do it quicker for you – and it is so easy to use! The high performance report generator then connects all the calculated data and images to report using various options for display in the Roof Wizard in Microsoft Word or Excel.
Free 30 day trial of the full commercial version of AppliCad's Roof Wizard software
Calculate the Return on Investment
Have you ever wondered how much money technology like the RoofWizard can save you and your business? Therefore, are you having trouble justifying the investment in software or software training?  It demonstrates very clearly how automation of your estimating department saves time. Time is money, and the benefits of using estimating software flow through the entire organisation – to Inventory, Accounting and Installation.
Use the ROI calculator to demonstrate how much our software can save of your estimator's time and what that represents in dollar terms. You will be amazed. (Return on Investment (ROI) Calculator).
No hidden in-app purchases
The Roof Wizard combines all the powerful functions we integrated over the years. This means there are no 'hidden' extras and there is no confusion with options because AppliCad's Roof Wizard simply gives you the lot.
The AppliCad Academy – Learn from us online
With your investment in our software comes free access to module one of our AppliCad Academy Online Learning System.  This will ensure that you get the most from your software, as soon as practically possible. (AppliCad Academy)
Taking your roofing business into the future with integrated Solar Wizard design tools
Solar power is becoming increasingly popular and is opening an important market. Therefore we have created the Solar Wizard.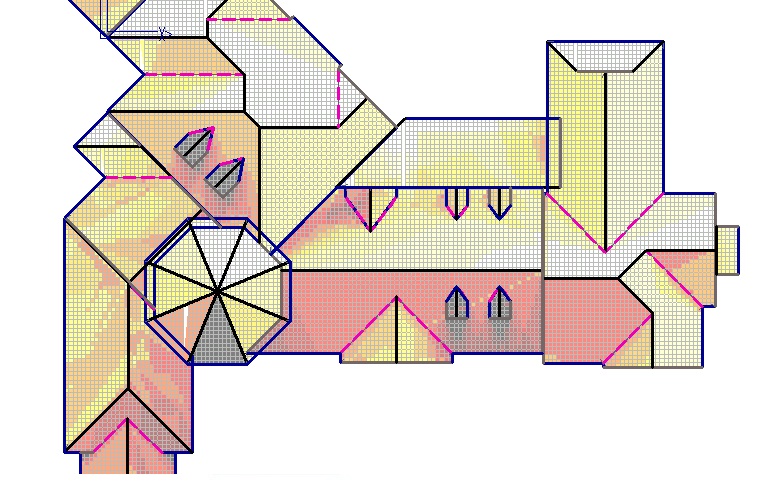 The Solar Wizard tool kit is fully integrated with the Roof Wizard program. Solar Wizard is a 3D modelling, design and decision support program for solar system design to
calculate solar radiation and shadows on a 3D model of the client's structure and
help determine the optimum location of solar assets such as PV arrays and solar thermal equipment.
Furthermore, aerial images are readily available and accessible via the web and from specialist vendors. Use these in the Solar Wizard's digitising tools to prepare initial client proposals from your desk. 
Finally, using the shadow analyser and solar radiation calculator, you can prepare very detailed client proposals at this initial stage. The high performance report generator connects the calculated data and images to reports using various options for display in the SolarWizard in Microsoft Word.