Frequently Asked Questions
When generating a report using my MS Word template, Word goes straight to Save before running any key text strings and the software then crashes
---
This issue has been found to be due to incompatible Microsoft Word 'add-ins' that are installed by various applications, often without your knowledge, that enhance the application's integration with MS Word.
Open MS Word and open a blank document. Go to File > Options and select Add-Ins.
One example shown below is of a known Add-In that causes this issue. Removing it should cure the issue.
Highlight the Add-In and select [Delete] on your keyboard.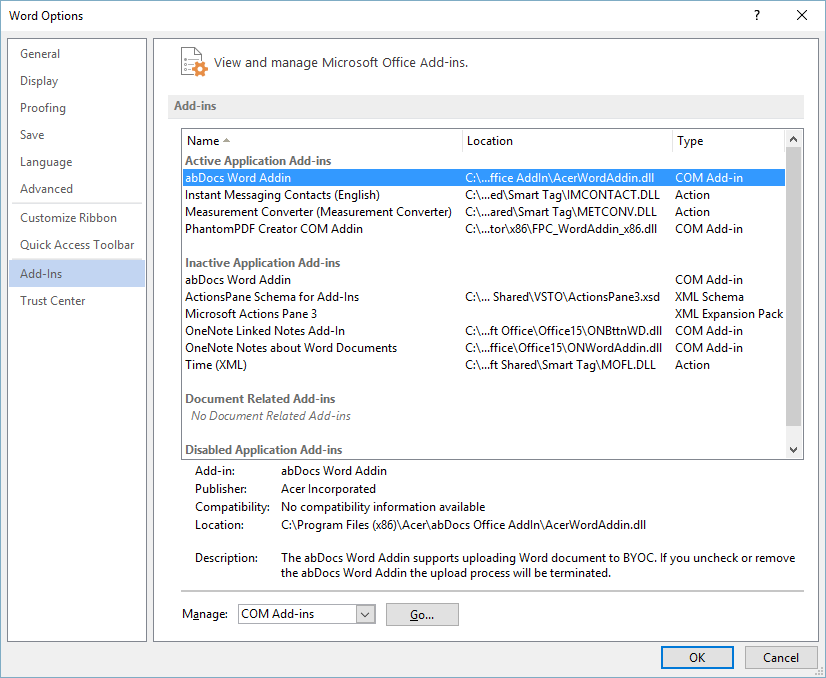 ---
back
---