Roof Estimating Software that Works!®
AppliCad software - Simple!
--- | --- Improve Accuracy ---|--- Reduce Waste --- |--- Reduce Errors --- |--- Improve Efficiency --- |--- Make More Money ---|
Power-packed Software for Roofing and Cladding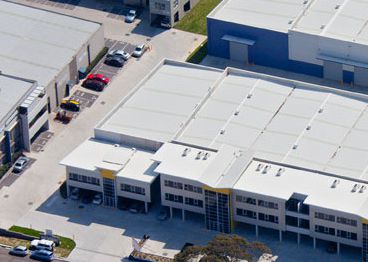 AppliCad Software specializes in the development of products for professional estimators doing roofing and cladding proposals.

The software automates manual processes and provides the most accurate 3D roof and wall modelling and measurement functionality for manufacturers, distributors and contractors. This ensures the most accurate material take-off and best possible customer service you can deliver.

The AppliCad Roof Wizard has even greater return on your investment - check your personal RoI here.
"...thank you for providing access to this wonderful piece of software, I have found it to be a very useful & incredibly powerful, easy to use tool. Having had previous experience using a roofing CAD program - I was absolutely awestruck by the simplicity of so much of the functionality!" - Mark, Roof Wizard user, Australia.
Key new efficiency tools for your business include:
New Roof Wizard Read-Only version allows users to create estimates without a model and add material or labor items while checking
Roof Wizard Read-Only is free and can be loaded on as many PC's as you need
Seamless integration with MS Word and Excel using operator defined report templates - Report Example.
New report options for cutting lists and user customised report templates
Automatic placement of aerial images and PDF drawings as a screen underlay for faster digitising or tracing of geometry
New language, terminology and localisation options for all conditions
One totally integrated solution for roof and wall cladding - for examples of some of these, click here - Roof Examples.
New optimised design of user interface improves speed and accuracy
Nett-Rates estimating where time is more important than accuracy - use plan area and pitch factor
Commercial assembly options for managing large scale projects and huge material databases
Job and material database search and save
Enhanced estimation methods for roof 'zones'
New waste optimisation tools now includes the stunningly efficient 'Block-Cutting' methods to reduce waste and save money
New auto-dimension and drawing annotation functions improves quality of reports

Recent feedback from some of our operators -
"Roof Wizard has been the best software in this industry for years, the current release is the best yet."
"Simply the best software yet from AppliCad"
"A Read-Only version for FREE. Really amazing!"
"Regular updates and improvements. Keep up the great work AppliCad"
"It really is so much easier to model roof and wall geometry in 3D"
"Complete commercial metal material lists and supplier orders automatically. Perfect!"
See how, right here, on our YouTube channel - 40+ video clips for your better understanding.
the best quality, with accuracy and efficiency.
Efficiency, accuracy, customer service translates to increased sales!
See how you can achieve a staggering
333% RoI
(return on investment) in the Estimating Department in the first year completing just 3 jobs a day. To check out the potential return on investment (RoI) for your situation -
click here
. This number just gets bigger when you take account of the return in other departments such as Accounting, Inventory Control, Production and Installation.
Start saving today with the best roof and wall cladding software in the world, whatever your involvement - contractor, distributor, manufacturer!
Unprecendented user support
Online training classes at the AppliCad Academy - www.academy.applicad.com
Comprehensive 882 page user Reference Manual completely re-written and available from within the software
AppliCad Bureau service for job modellling support - too busy or not capable - send it to www.estimating.applicad.com


Combining the features from recent releases such as zone design for high wind areas, multiple language support; pitch measure tools and aerial image digitising; tool tips, filled or hatched planes, combined roof and wall functions, integration with Word; one click plane fill, block-cut waste optimiser, terminology localisation and commercial assembly function, combined track and digitising of building perimeters, automatic PDF underlay for digitising puts AppliCad's Roof Wizard at the forefront of software for the roofing and cladding industry. Our 'SmartRoof' technology puts Roof Wizard at the top of everyone's shopping list.

Experienced and new operators alike have heaped praise on the new release which has consolidated many recent developments into absolutely the most complete system regardless of structure or material type you are involved with - tiles, shingles, metal; commercial or residential. It meets the high expectations of the 'top-gun' user and is easy to learn for the rank beginner.
Learn more by following this link - What's New in The Latest Release - Click here to see.
For more information, perhaps give us a call and we will guide you through the process of joining the many top notch manufacturers, distributors and installers all around the world, in 148 countries, already using AppliCad's software. Email and we will call you - help-me@applicad.com.
In Summary
AppliCad Software specializes in software for professional estimators doing roofing and cladding proposals, automating manual processes through the most advanced technology. AppliCad provides the most accurate 3D roof and wall modelling and measurement functionality. Tools that generate detailed reports featuring complete material lists, labor summaries, roof geometry such as pitch, length and area reports that substantially increase your professionalism, profitability and efficiency. AppliCad provides detailed, accurate reports on your own forms, from architects PDF's, aerial imagery and hand drawn sketches.

Your business can engage with AppliCad at any level - from useful applications that we allow you to use free of charge, to the most specialised, advanced roofing and cladding software in the world. We offer a bureau service and we have online training programs - AppliCad is with you all the way - Service Options are described here.

New for Roof Wizard 2015!
'Block-Cut' panel waste optimisation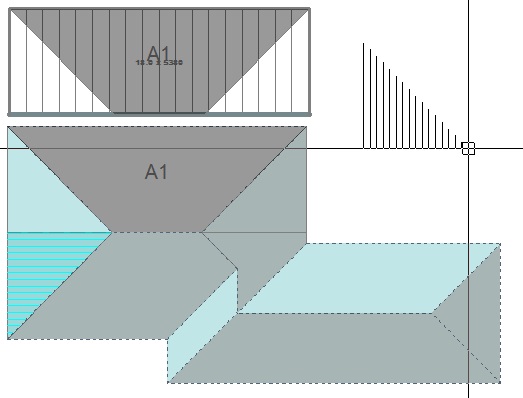 See the Latest News below for more details about how 'Block-Cut' can help you! Go straight down to Latest News

It All Started Here
We invented the use of true 3D CAD models for roof estimating and have the most advanced modelling tools in the business. With customers in 148 countries, AppliCad knows a thing or two about roofing and cladding software.
Your business doesn't make money costing, quoting, designing, documenting, drawing, scheduling, organising and managing. While these things are important, you only make money supplying materials and installing the roof or wall and associated trim.
AppliCad will significantly reduce the time spent on non-income-earning administration and significantly speed up the actual income earning task of installing roofing and cladding.
Improve the accuracy of your quotes, improve productivity and efficiency, reduce the error rate, reduce waste and increase profitability.
AppliCad software helps you make money by increasing sales!
AppliCad helps you sell better AND buy better.


"Thank you so much for designing and building a great roofing estimating program, it has made my job so much easier."
- Aaron, AboveAll Roofing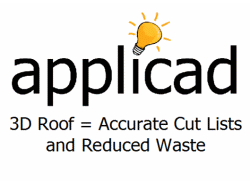 AppliCad helps your business because the processes are precise and more efficient. It works because it is "a defined process" and it gives you greater control over the systems within your business. The roofing software 'works' for you on different levels - it is fun and easy to use and will bring significant improvements to your roofing business.
There is no roof that we cannot model using the AppliCad software - for examples of some of these, click here - Roof Examples. There is no material system that we cannot produce a material list for - whether they be commercial. industrial or residential projects.
Advanced Roofing Software for Roofing Professionals
More specifically, you will benefit from AppliCad software in the following ways:
Easy to use 2D and 3D roof and wall modelling tools
New! - Professional client presentation of roof estimates in MS Word or Excel - Report Example
Reduced wages (improved efficiency in generating roof estimate)
Fast and accurate quotation of roofing materials and installation
Reduced administration (better quality job documentation)
Complete roofing material and labour job cost data (automatically)
Complete roof job documentation (including quote, roof plan and supplier order)
Reduced roofing material costs (through waste reduction)
More time for the roof job management (less time figuring quotes)
Improved staff morale (pride in a job well done)
Professional and competent operator support
Complete job checking toolbox - know that your estimate/proposal is 100% correct
Image capture and image measure technology further improves efficiency
Share all job data with your customers, suppliers and your own business management systems

AppliCad User
"AppliCad's worldwide experience definitely shows through in its product and their customer service.  AppliCad software has to be the most complete package on the market for roofers today.  With its fully integrated 3D CAD program, I can draw all my details and structures.  In many respects, you don't know how good this AppliCad product is until you use it.   AppliCad is the best thing I have done for my business in years."
Yury Lysenko, Managing Director, Clix Steel Profiles AB, Sweden
AppliCad - Roof Estimating Software that Works!


---
roofestimating.com is now a FREE service.
- click this link to the AppliCad mini-site, roofestimating.com and download the amazing full function AppliCad trial software for 3D roof modelling - RoofScape - it is a free service from AppliCad.
- free 3D roof modelling software and online estimating in the Cloud. Detailed roof plans and client proposals with your own costs for materials and labour are just minutes away.
- www.roofestimating.com register and download RoofScape now - for free! DO IT NOW!


AppliCad Training Really Pays Off
"We should have invested in the AppliCad training right at the start. The three days with the AppliCad trainer made so much sense."
Read the rest of what Scott had to say about AppliCad ...more
Scott Snell, Project Manager, Pride Industries, Clay, KY
AppliCad User
"AppliCad truly is the complete package – 3D modelling; take-off, waste optimising; client quotations on forms I design and the most professional support."

"AppliCad est vraiment le paquet complet - la modélisation 3D; le décollage, l'optimisation des déchets; citations client sur les formes que je la conception et le soutien le plus professionnel."
Denis Molinier, General Managerr, Styl'Inov - PrivéSA , France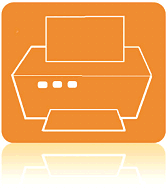 ---
Top NEWS from Down Under
Save time, reduce waste, increase profit
'Block-Cut'
Waste Optimisation
It is a most exciting time when AppliCad launches something new – especially as innovative as the much anticipated brand new 'Block-Cut' panel optimisation tools to be launched with the next version of the renowned Roof Wizard software.

Block-Cut is a new process where the estimator determines where panels/sheets can go and more particularly, where the offcuts can go, as part of a 'block' of panels, thus substantially reducing waste material. It takes the blocks created and sub-divides them to show where the off-cut is expected to be extracted from and applied to the roof.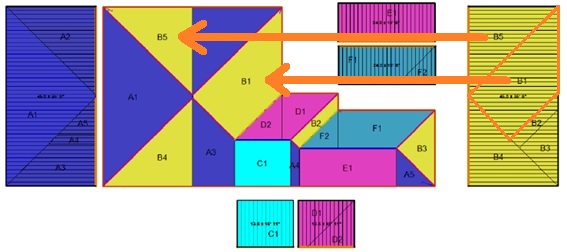 This one new feature could repay the value of the Roof Wizard software on just one moderate sized metal roofing job.
a lot more detail is here...
For more information, perhaps give us a call and we will guide you through the process - contact us now!
Or email and we will call you - block-cut@applicad.com.
---
Self Help for AppliCad Customers
AppliCad's New Roof Wizard - Online Training is here!

Cost Effective! Easy! At Your Own Pace! In Your Own Time!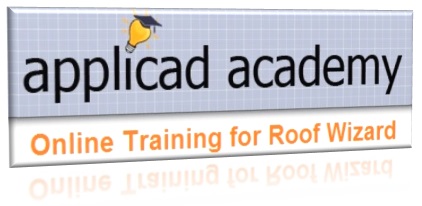 AppliCad Academy has just been launched for AppliCad Roof Wizard users. Roofing and cladding professionals can now learn about the benefits of using AppliCad Roof Wizard and our entry level RoofScape programs in your own office, at your own pace.
The AppliCad Academy is an online learning system designed to get any AppliCad operator to a level of competence where most functionality in the software is understood and used appropriately.

While not necessarily making you an expert, you will know where to find the right answers once you have completed the tutorials. It is broken up into manageable modules and smaller sections. You can work at your own pace and eventually get to the status of AppliCad Administrator if that is your goal.

The field of roofing and cladding take-off may be one of the most complex areas in building and construction because of the variety of materials and techniques used to achieve a water-tight building envelope. The AppliCad software will assist you to extract material lists and pricing details for almost any roof/wall geometry and any roof/wall material.

This means of course that there is a lot to learn to be competent, an amazing amount to learn to be expert. This course is as comprehesive as the limitations of an online system permit. It takes you from the most basic level to the most sophisticated tools for modelling the most complex 3D roof and wall geometry. The 3D roof and wall model is key to successful and accurate material take-off - if the model is correct, the take-off will be correct.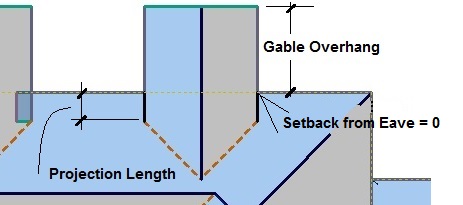 The course also teaches you how to digitise aerial images. measure pitch from images and trace an Architect's PDF drawing. Detailed exercises and instructions for both Metric and Imperial units of measure. Competency testing is built in so you can prove your competency and value simply by doing the course.
The course is applicable to all AppliCad roofing software from Roof Wizard to RoofScape. (Be aware that none of the material options available in the Roof Wizard are available in the RoofScape software. However, RoofScape allows you to learn how to use the AppliCad 3D modelling tools at the least possible cost - it is free.)

Follow this link, Register, Login and start learning - click here and see how simple and cost effective learning really is.
Try it! The first training module is entirely free!
---
AppliCad Integrates Wall Cladding and All Roof Systems
The latest release of AppliCad roofing software has a mass of enhancements and useful modifications that simplifies the modelling of roof geometry, integrates wall cladding and handles all roof systems and materials into one complete package at a much reduced price that provides even greater value to the professional roofing and cladding company.
What is most valuable is what is 'under the hood'. The CAD engine has been rebuilt to provide shaded roof planes, tool tips and easier input of lines and roof planes.
This release incorporates the most innovative features in specialised software for roofing and cladding take-off. AppliCad's aerial image hip and gable pitch measure technology has been described as "the holy grail of aerial measurement tools".

As simple as 1,2,3 - Import the oblique image, drop the 3D axis indicator (CPL) on the corner of your building image aligning the 3D axes with the roof edges and measure the pitch of the gable end or the hip end of the roof. Measure the pitch to plus or minus one half of one degree! It really is that simple. Using regular 3D CAD functions for aligning the job origin and some vector math for measuring angles (roof pitch), AppliCad has a universally beneficial tool for AppliCad roofers who regularly use aerial images for preparing roof estimates.
Measure roof pitch from your aerial oblique images. Once considered the 'holy grail' or aerial roof mapping, the measurement of the pitch of a hip or gable end is now possible using the pitch measure tools in the latest release of AppliCad. Generate roof reports from aerial images using your own sources, without waiting days for another service to deliver for you.

Align the construction plane axes and measure hip-end pitch on the sides and the front of the hip end (right pic) - 6/12 hip sides, 8/12 hip end!
Working in a true 3D CAD environment has many advantages. The ability to align a 3D model with a 2D image is just one of those and this affords us all the power of 3D CAD measure tools. The pitch information is then used to help you accurately model your roof geometry in 2D, accurately reporting 3D areas and lengths, or in full 3D reporting areas and lengths of roof features. Simulate the application of the roof materials (see more information below), calculate labor and materials and generate the results in your MS Word report templates, and you're done.
AppliCad is very excited by this refinement to the CAD construction plane (CPL) and the pitch measure tools, and you will be too. Develop accurate take-offs for quoting purposes for all your roofing materials and labor without the risks associated with climbing all over the roof and in your own time frame - no more waiting for third party services. Serve yourself!
This enhancement to our 3D measurement technology will be included with the new update of AppliCad software. It will be a free update to all AppliCad customers with current Investment Protection Program contracts - Not current? Contact the local office to renew yours now.
New Image Capture Technology
Capture underlay images from any application on screen such as Google, Bing, AutoCad, Acrobat Reader (PDF), Word or Excel and drop them straight into the AppliCad workspace with our new image capture technology.
Capture a PDF roof plan and drop it right into the AppliCad workspace. Digitise over the top and in a few minutes you have you estimate complete. This really is just too easy now.
To upgrade to this version or check your support status, contact your local representative or email our support team now, requesting details - support@applicad.com