Welcome to AppliCad
We are a dedicated team of technical software application developers with headquarters in Melbourne, Australia.
Our clients are engineering, architecture, roofing manufacturers, roofing material distributors and roofing contractor companies in 148 countries around the world, with business interest in design, development and installation of roofs and cladding.
It does not matter how big your business is, where you are located, or which roof design or materials you plan to use. We have everything covered, so that you can take full advantage of AppliCad's software solutions.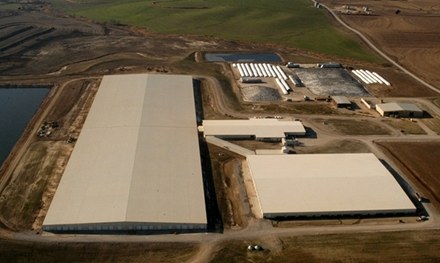 What we offer you
Our aim is to provide you with the best roof estimating software in the world to help you, our client, grow.  This is why we have regularly refined and improved our software over the past 28+ years and will continue to do so.
Our specialist 3D CAD software runs on all Microsoft Windows based computer systems and is designed to optimise
roofing and cladding estimation and its downstream processes, and
solar panel design and installation planning.
The AppliCad Roof Wizard software lets you model all types of roofs, using all kinds of materials, in full virtual 3D. The program then enables you to precisely estimate all materials and resources needed for their installation. You can easily produce all material lists and documents you need down the line, using your own company's templates, just by making a few mouse clicks on your computer.
Why should you automate estimation?
When you use manual estimation, the potential for mistakes along every step is high, resulting in higher costs to your business. Our software helps you make the estimation process smooth and efficient, and it will also allow you to pick up mistakes in plans that were provided to you.
Furthermore, compared to a typical manual process, estimating with the AppliCad Roof Wizard also has positive flow-on effects across other departments including in inventory, accounting, and installation.
AppliCad's Roof Wizard lets you minimise material, time, and waste of resources.

Example: AppliCad optimisation – Nested panels to reduce waste and allow automated cuts!
AppliCad automated estimating processes are 7 times faster than a typical manual estimating process.
When you optimise the estimation process,
you get to spend more time generating income on the job, installing roofs!
Spend less time and money on this:
costing
quoting
designing
documenting
drawing
scheduling
organising
managing
Spend more time on:
Our customer service
We are committed to providing you with outstanding service, here is what you can expect from us:
Flexible licensing choices, available online, 24 hours a day
Support with installation to get you started
Regular software updates, continued value for money
Training solutions to suit your team's needs
Online tutorials on our AppliCad YouTube Channel
Customer service/helpdesk support
Professional roof estimating bureau service – our team can do the roof modelling for you
Customisation of our CAD based software to solve your specific business problem.
How we help you to get on board
We want to help your team to learn our software in a reasonable timeframe and let them transition smoothly. We consult with you to tailor the best way to help you and your team get on board so you can adapt to the new, optimised way of estimating with AppliCad software solutions.
For over 20 years we have trained our clients in using our software. We acknowledge that people like to learn in different ways, that is why we offer a combination of different learning modes that supplement each other:
Face-to-face training (on-site or in our local Training Centres)
Online learning modules
YouTube tutorials
Operator manuals
Online help
As a result, you may choose that learning the software should happen formally in a class-room setting, or informally in a more self-paced manner such as online. In any case, your team will be able to adopt the software well and realise its full return on investment on-the-job. On average, our clients save the money spent on the AppliCad Roof Wizard software within 7 weeks. After that, the software can generate positive return on investment if used to its full potential.
Do the maths yourself here.
Learn more about AppliCad products and ask for a free demonstration.