AppliCad Roof Wizard Software Training
The Roof Wizard software can help to make you money. The secret to fast success in learning the software is to attend Roof Wizard software training. After attending you will be able to use the program to its potential and according to your needs. The time and course fees you invest for learning in a supportive environment will help to repay the initial investment of the software in just a few weeks!
How much time will it take?
The beginner-level training program is an intense three day course that starts with the basics and then takes you to a very competent intermediate level.
The advanced training level course is facilitated over 2 full days.
What will training be like?
The facilitators will work with a small group, discovering all aspects of the software in substantial detail, from basic to advanced roof modelling, material setup, report template design – and a whole lot of tips and tricks. Read the AppliCad Software Training Syllabus for more information about what we usually cover.
Who are the trainers?
The courses are facilitated by AppliCad's founder and Managing Director, Ray Smith, or AppliCad's Development Manager, Leigh Menzel.
Training content
Over three full consecutive days, the facilitator will guide you through all aspects of the software in substantial detail, from basic to advanced roof modelling, material setup, to report template design. You will receive a lot of tips and tricks and even if you don't get all the answers, you will know how and where to find them.
We will share our many tricks to
model roof geometry
overcome the idiosyncrasies of material setup
design report and templates, and
setting up and getting the details right the first time and every time thereafter.
Don't forget our other training options…
AppliCad Academy 
Online self-paced learning modules
AppliCad YouTube Channel
A range of short, informative videos demonstrating the Roof Wizard's main functions
AppliCad Advanced Roof Wizard Training
A two-day training course for users who already are confident in operating the Roof Wizard's basic functions.
---
Upcoming courses, now open for bookings!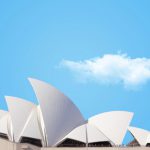 Location:  Sydney, Australia
Course:  Beginner level (3 full days)
Dates: 19 – 21 June, 2017, 8.30am for a 9.00am start until 5.00pm each day
Places are limited and will be allocated in order of registration.
Early bird course fee: $1,350 plus GST per participant (booked before 26 May 2017)
Full course fee: $1,650 plus GST per participant (booked after 26 May 2017)
---
Can't make it to any of the above?
Find out when the next training will happen near you and reserve your place by getting onto our waiting list!