There is a lot of fuss being made about the use of drones in all sorts of applications and drones in roofing is no exception. However, we should keep it in perspective. Drones certainly help capturing an image of a roof so that smart software tools can be used to scale and extract measurements, but the tools for scaling and extracting measurements have been around for decades.
Sourcing Images
While it is a lot safer than wandering around on a steep pitch roof, it should be remembered that it is just an image that you might have been able to get from other sources that don't require you to drive all over town visiting job sites. There are dozens of sites where aerial imagery may be accessed and many are totally free of charge to use. Your local county or town planning authority often has aerial imagery available to their tax payers.
Also bear in mind that not all roofing projects are re-roofing an existing structure. If the building doesn't exist yet, then a drone isn't going to help you.
Watch this video we made:
It's what you do with the images that matters
The key consideration when you investigate the use of drones in roofing to help you with your measuring and quoting processes in the estimating department is the software tools that support the use of images. Then what do you do with the measurements once you have them? Frankly, getting the measurements is usually the easy part. It is generating the material and labour quantities accurately and efficiently that makes the biggest difference to your success as a roofer, and then conveying that to all stakeholders from your customer to the team installing the job.
How Roof Wizard Software is different from other apps
AppliCad's Roof Wizard software is the real deal, where more options exist in one package for all the estimating needs. The whole estimating process is based upon the creation of an accurate 3D model that correctly represents the roof and walls so that when a material list is created, it is created using model data that we have proven to be correct.   A correct model produces correct material and labour quantities. The key is to have a range of tools for creating the model in the first place, then a separate tool kit for checking that the model is correct. This must be quick and easy so that it becomes part of the estimating process.
Roof Wizard allows the operator to create the model geometry from a range of sources – from a hand drawn sketch, architect's plans, aerial images from commercial sources or even your own drone.
Because Roof Wizard has all the required tools built in, utilising images from your drones in roofing is hardly special news – it is just another image source as far as Roof Wizard is concerned. What sets Roof Wizard apart from other solutions is that behind the creation of the model from your drone image, is one of the most comprehensive tool kits for roofing and cladding. Functionality is provided for accurately associating every single nut, bolt and screw with the primary roofing materials; a complete accessory and fixture list can be made up so that everything required to complete any particular roofing system is a single mouse click away.
Roof Wizard accounts for all labour and materials and then reports the results in user defined templates. With the seamless integration with Microsoft Word and Excel, you create the report that you want, with your own layout and appearance. You can even set up custom reports for each and every variation of cladding system.
Roof Wizard also includes various methods for reducing expensive waste for metal roofing, tiles, slate and shingles. The cutting list for your metal panels can also be sent directly to the roll forming machine, thus ensuring no expensive transcription errors in manually keying in a cutting list. Indeed, Roof Wizard could pay for itself on the very first couple of jobs, just with the savings achieved through waste reduction, and of course it continues to save you real time and money.
When using drones in roofing – make the most of your images with Roof Wizard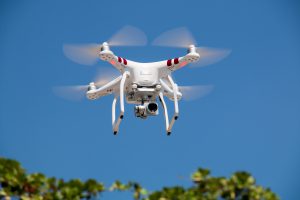 So, if your business is involved in aerial inspections and estimating using drones, then you will set yourself apart from the run of the mill apps if you also invest in AppliCad's Roof Wizard software. Be more accurate, present more professionally, improve efficiency and provide better customer service. When you have Roof Wizard software, you don't need anything else – Roof Wizard is the only complete solution for a professional roofing contractor.
How to use drone roof images for roof reports
Roof Wizard turns drone images into roof estimates:
Import drone image into Roof Wizard Software
Scale the image
Model roof in 3D on your computer
Apply any materials and accessories from within the program
Export a full materials and labour cost report, with your own branding.